Your physical and online shop, combined
One of the main problems when adding a website to your business and starting to sell online is how to manage the stock in your physical shop. It is often difficult to synchronise the products in your shop window with those on the website and manage the tickets and stock of both. What if something is sold online that has just sold out in my shop? How do you tell your customer that they can't take that necklace because a man in Madrid has just reserved it online?
A workaround could be to have part of the stock reserved for the web apart from the shop, but this forces us to duplicate inventory and have a warehouse only for online commerce. It is also a nuisance to have to do all the paperwork by hand. The most effective solution is to manage the POS (Point of Sale Terminal) through the web, and to manage the inventory, sales management and ticket processing. from one place. Integrate in your e-commerce a plugin such as Openpos o WooCommercePOS allows you to take orders at the point of sale using the same interface as WooCommerce (online shop), synchronising inventories.
This system is perfect for any type of businessThe company has a wide range of products in stock, be it clothes shops, a bookshop, a newsagent, a fishmonger's... but also for the hospitality sector, such as restaurants, bars, fast food chains, discotheques, pubs; and for supermarkets, in which case the stock is larger. 
Another advantage is to be able to easily manage sales and orders. from a tablet. This makes it possible to make purchases from anywhere in the shop or restaurant and improves the image in the eyes of customers.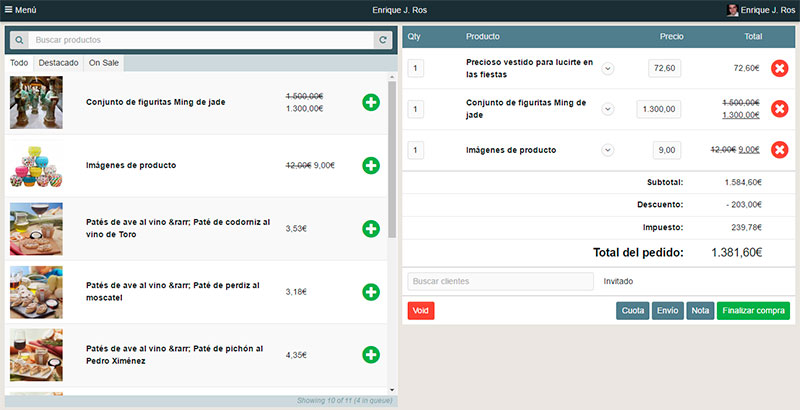 In short: instead of synchronising your old POS with WooCommerce manually, you use WooCommerce with a plugin to manage both. Contact us at if you want to know more about starting or improving your online shop!